Dralphit

Health

200

Type

Boss/Hostile

Damage

Easy 5 hearts

Normal 7 hearts

Hard 9 hearts

Drops

40 xp orbs

Frost sword
A Dralphit is a dragon like mob that roams around the
Clancivia Sanctuary
it is an ice dragon which can fly fast and do a great amount of damage it drops a 
Frost Sword
They rarely spawn in the Overworld , it spawns a t a light level of 6 or less.They are agressive in the 64 block radius their behavior is neutral unless you attack it . if you are in a snow plains and you anger the Dralphit it will spawn Cavers.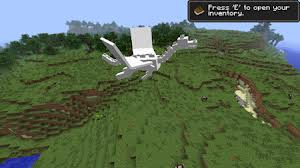 Ad blocker interference detected!
Wikia is a free-to-use site that makes money from advertising. We have a modified experience for viewers using ad blockers

Wikia is not accessible if you've made further modifications. Remove the custom ad blocker rule(s) and the page will load as expected.